NEWS
Big Issue North vendors make safe return to streets
---
Today marks the day that many streets in the north of England welcome Big Issue North vendors back to their pitches
In the biggest ease of lockdown yet, all non-essential shops are re-opening and Big Issue North vendors are now making a phased return to selling the weekly magazine, after 11 weeks.
Over the course of lockdown, Big Issue North has been available online, or in shops such as Sainsbury's or Co-op, however the return to the traditional sales model is now being gradually re-introduced, with safety for the vendors and public of utmost importance.
Big Issue North announced that the following safety procedures will be in place for vendors returning to their pitches. Vendors will:
• Be provided with hand sanitiser and PPE, including a visor, reusable face mask and gloves.
• Only be able to return to the streets provided they are able to receive contactless card payments, reducing the risk associated with cash transactions. To make this possible, vendors will be provided with card payment machines, bought using public donations, and be shown how to operate them.
• Only sell on a limited number of our agreed pitch locations, in places where social distancing is possible.
Big Issue North confirmed that vendors who are shielding, or who have members of their household who are shielding won't be able to return to their pitches yet.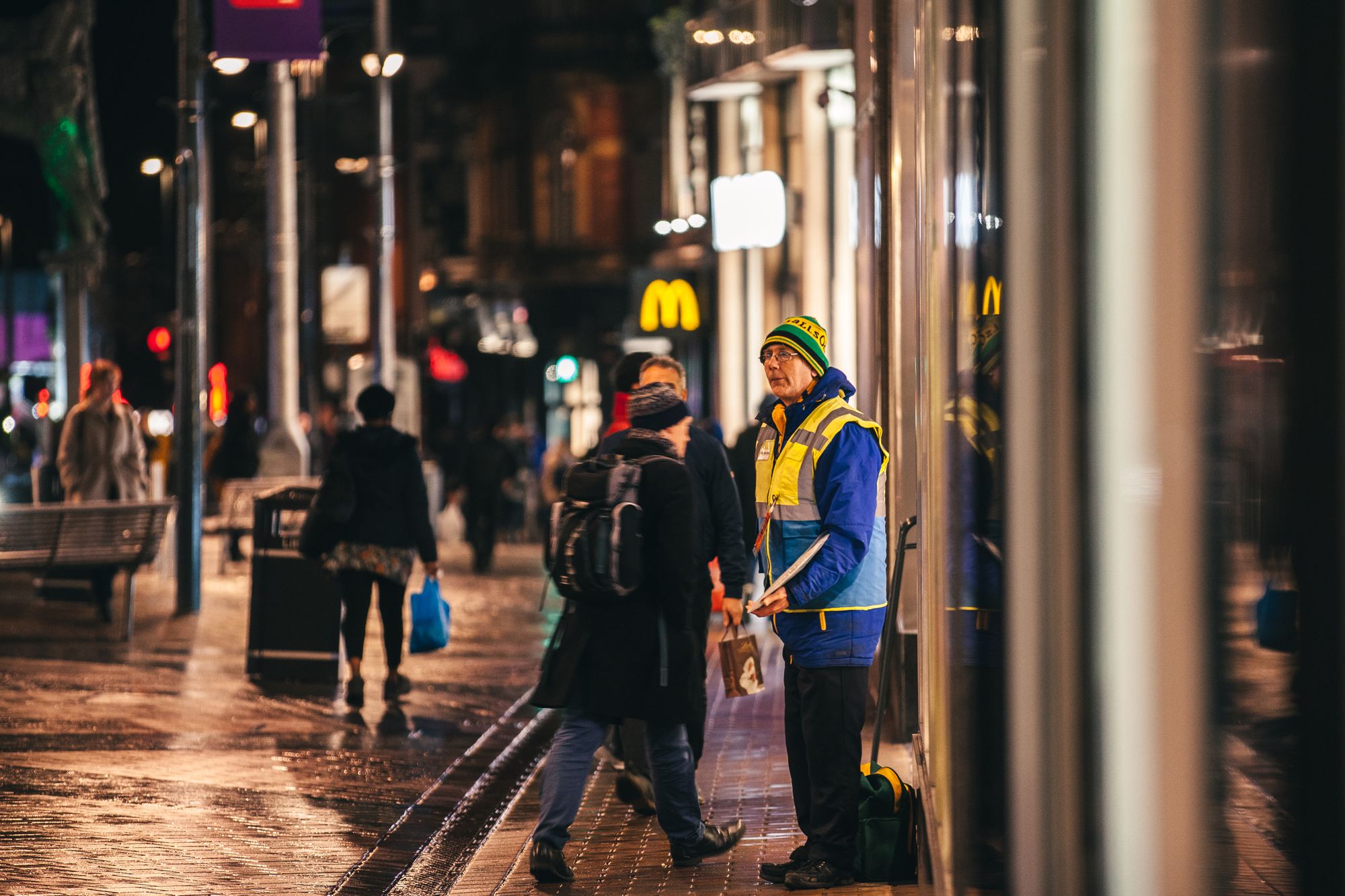 The Big Issue is an independent street paper was designed to help create opportunity, and support those who come from impoverished backgrounds to make a living as a micro-entrepreneur.
Big Issue vendors buy the paper at £1.50 from their local office, and sell to the public for £3, keeping the difference as their income. The selling of the publication not only contributes to their daily income, but it offers the vendors an opportunity to build up their confidence, and motivation as they become more comfortable interacting with the public.
Deemed as a non-essential business, the lockdown temporarily paused all sales of Big Issue North which meant that many vendors lost their only source of income. In an incredible act of public support, over 700 donations were made to the hardship fund, a fund set up to provide financial support to those out of work.
To date, the fund has raised over £70,000 to support vendors and the generosity of donations goes towards helping vendors to cover rent and bills, pay for essentials such as a weekly shop and cover transport for medical appointments.
If you would like to support Big Issue North vendors, you can find your nearest Big Issue North pitch or you can donate to the hardship fund to help with purchases of  PPE and card machines, and to continue to support vendors who cannot yet return to work, by texting HARDSHIP to 70970 to give £5.