NEWS
Strain on mental health sees 100s opt out of Eat Out to Help Out
---
Nearly 700 restaurants have deregistered with the government's Eat Out to Help Out scheme due to unprecedented strain on staff, with employees reporting that their mental and physical health is suffering
The majority of the hospitality sector, recognised as one of the industries to be hit the hardest in the COVID-19 pandemic, signed up to the scheme in the hope of kickstarting the industry. But within days, businesses were calling to be deregistered.
With the recent spell of hot weather, and a tempting 50% off restaurant food, revellers flocked to local joints to get a bargain, but it has left hospitality staff on the brink of burnout, often being reduced to tears and on the receiving end of unpleasant comments from impatient diners.
Speaking to the Telegraph, landlady Steph Dyer of the The Westleigh Inn in Devon opted out of the scheme within a few days due to the sheer demand for food and high impracticalities of practising safety measures as the pandemic continues.
She said, "We found that the constant running around, trying to keep everyone happy, trying to socially distance people waiting to go to the toilet...it was just impossible to control.
"The physical and mental stress it caused. I had two members of staff in tears, one of which I would never expect, just because of the pressure."
Kris Hall, Director at The Burnt Chef Project, a nonprofit organisation working to stamp out mental health stigma in the hospitality trade, shared his thoughts with us:
"During COVID lockdown, hospitality staff everywhere were suddenly forced into a once-in-a-life time situation. A moment where their fast paced, sociable and adrenaline fuelled life suddenly ground to a halt leaving many rocked and coming to terms with what for many, was their first extended period of time alone with their thoughts and years of stressful conditions.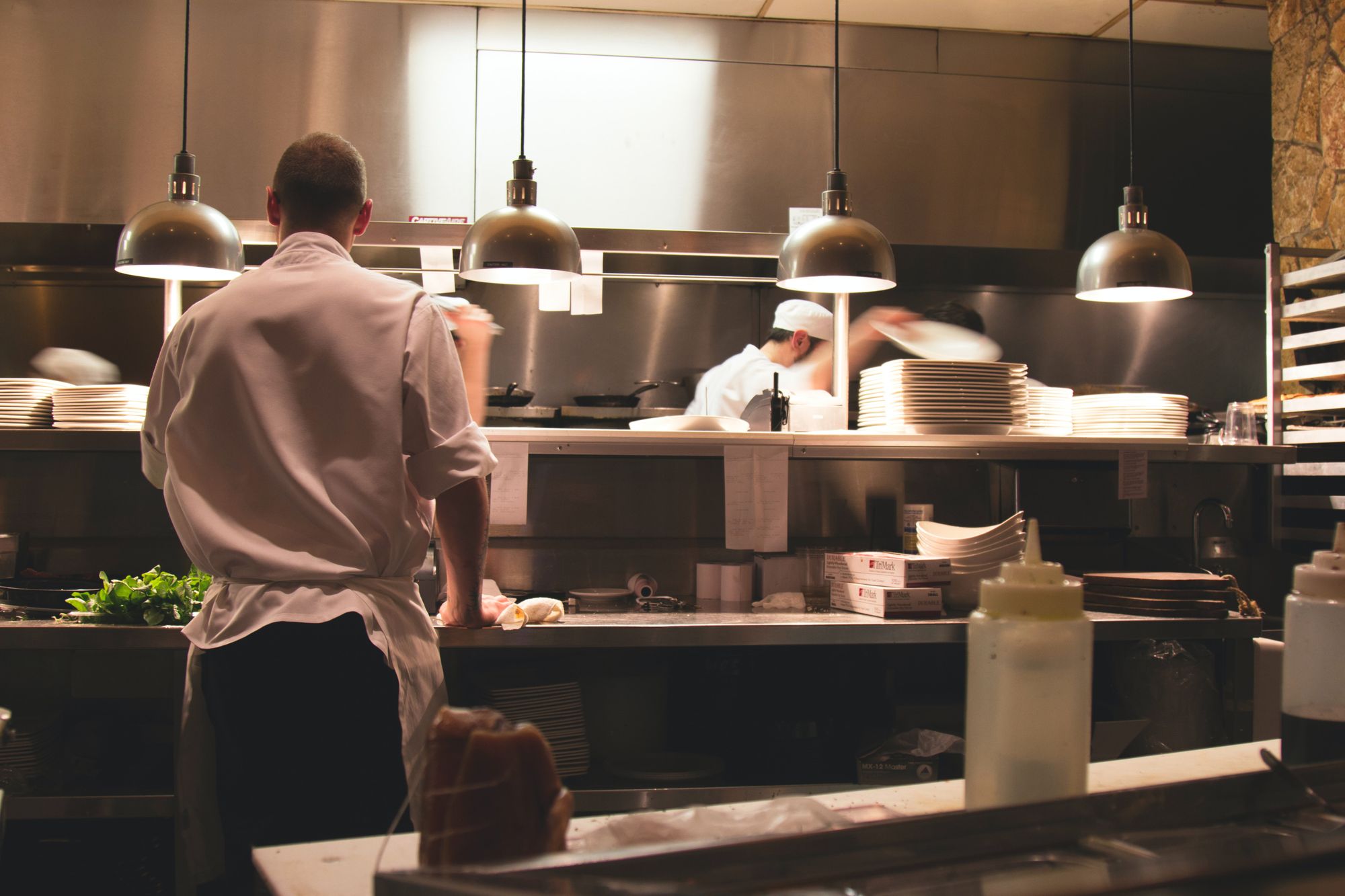 "The return to work was always going to be challenging for staff that had experienced three months at a much slower pace but whilst the EOHO scheme has provided a much needed lifeline for many businesses within hospitality I fear it has come at a significant cost to the individuals who keep the industry going morning, noon and night.
"Biologically the human body is built for short term bursts of stress in order to keep us safe and well. Hospitality already tests that mechanism but this is further compounded by staff now working harder than ever to cope with the additional demand of the Eat Out to Help Out scheme. Increased customer numbers and reduced staffing levels have meant that those who were already feeling maxed out prior to lockdown would be in a diminished position now. "
"Businesses who are putting the health and wellness of their staff first and withdrawing from this scheme are, in my eyes, the leaders in the industry as they understand that retention of their team will yield both greater results and returns long-term."
Working with skeleton staff, physical restrictions, high levels of footfall and increasing demand on employees, has meant some participating restaurants have had to rethink their involvement in the scheme. For some, however, the scheme has been the boost it needed.
When a survey conducted by UKHospitality took place earlier this year, 84% of businesses had opted in to take part in the scheme, however it is unclear how much that has now fallen as businesses can withdraw from the scheme immediately, without notifying the HM Revenue and Customs (HMRC).
How to support your local hospitality staff

Recent outcries on social media have highlighted an upturn in negative reviews over the past few weeks of hospitality businesses that are struggling to cope with demand, as they welcome business back after the lockdown restrictions.
The Burnt Chef Project recently shared the below, a poignant message highlighting the realities for many, working in the heat of the kitchen.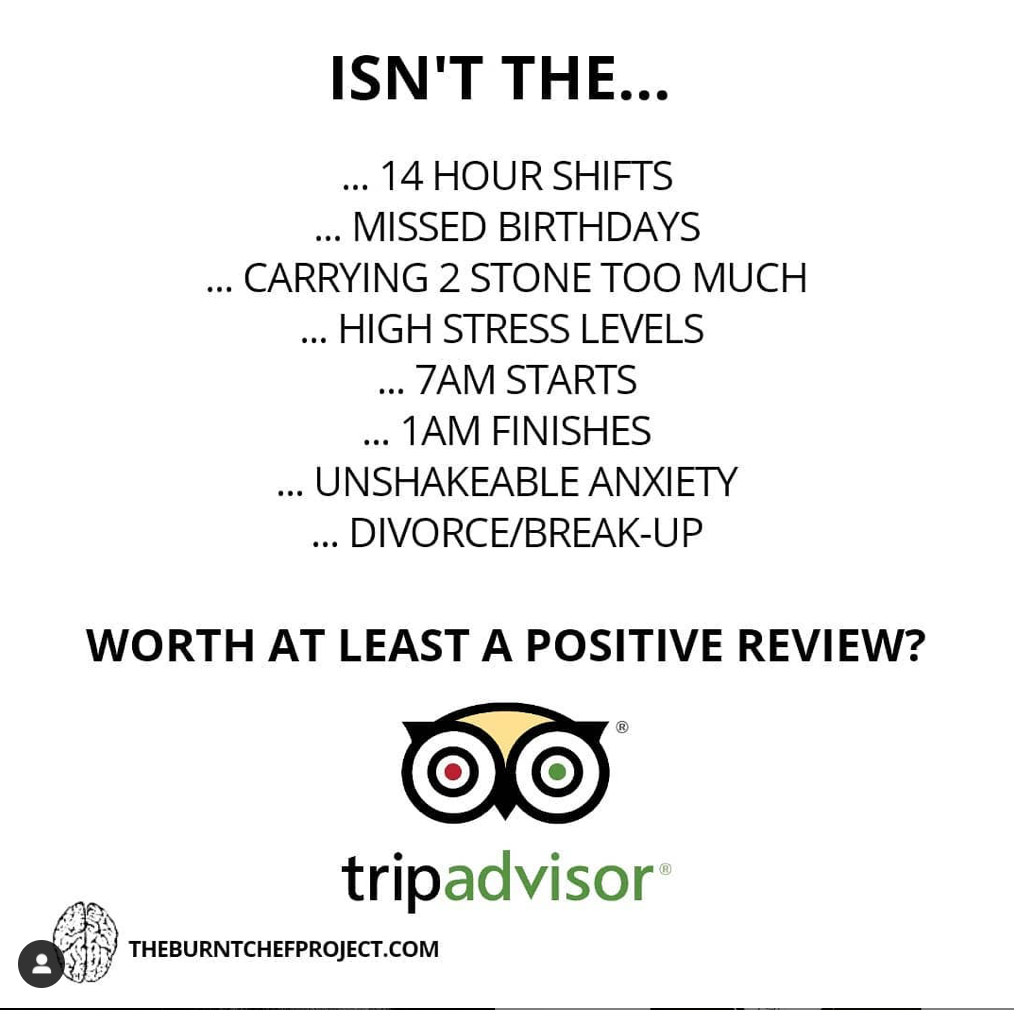 It goes without saying that a positive review can go a long way in the hospitality sector, particularly at this time of great uncertainty. If you're looking for ways to help support your local hospitality staff, leaving a positive review is just one way to give praise.
Further suggestions include avoiding generally busier times such as 12-1pm or 6-7pm, only ordering the food you know you can eat (reports have found some diners are ordering twice as much to use the discount to its full potential) and embracing patience and empathy when eating out.