WORK
A guide to going freelance
---
If you're considering branching out in a new venture, and backing yourself as your own boss by going freelance, we've got the essential overview you need to read
How does working from wherever you want, deciding your hours, and telling people how much to pay you sound? Pretty good, right?
When the benefits are stacked up like this, it's easy to see why making the leap into self-employment is a growing trend, with a staggering 40% of people between the ages of 25 and 34 keen to embrace freelance work, according to a 2023 survey by Remote.
I've been self-employed for more than five years, and although there have been plenty of tricky moments – inconsistent income, clients who ghosted me, and a global pandemic to name a few – the way freelancing makes me feel has always outweighed the obstacles along the way.
The flexible hours, remote working, creative freedom, spare time, and uncapped earning potential, are big pros for me. For you, it might be the ability to pivot into a new industry, choosing what types of projects you work on, being there for school pick-up, or creating a work environment that supports your mental health. So, if going freelance has piqued your curiosity, here we're sharing a guide to help you get started…
Things to consider
If you've got the urge to go freelance, start first by doing some self-reflection. The idea of going freelance is exciting, but when you really think about it, would it solve the problems you're currently facing? Make a list of the ways that you believe freelancing will improve your life, then ask yourself, could I achieve these in other ways? Perhaps your main issue is that you don't like your boss, and you know that you would ultimately be satisfied by finding a different job in a new environment.
Secondly, think about what practical steps you would need to take to obtain freelance clients. Do you have an existing skill that you can offer as a service? If not, what training would you have to do? Take this time to research the feasibility of funding such training, get clear on the timescale, and consider how this may affect your life, as well as any dependents you have before you make any big decisions.
Know your working style
Do you need complete silence to be your most productive self? Or do you thrive in a collaborative environment? Is working at home going to be an option, or will you have to find a coworking space to do your best work? Consider also, how well you can self-motivate without a boss calling the shots, and whether you will miss the external validation of complimentary bosses and colleagues. Clarity on what you need from your work life will help you build a business in which you can thrive.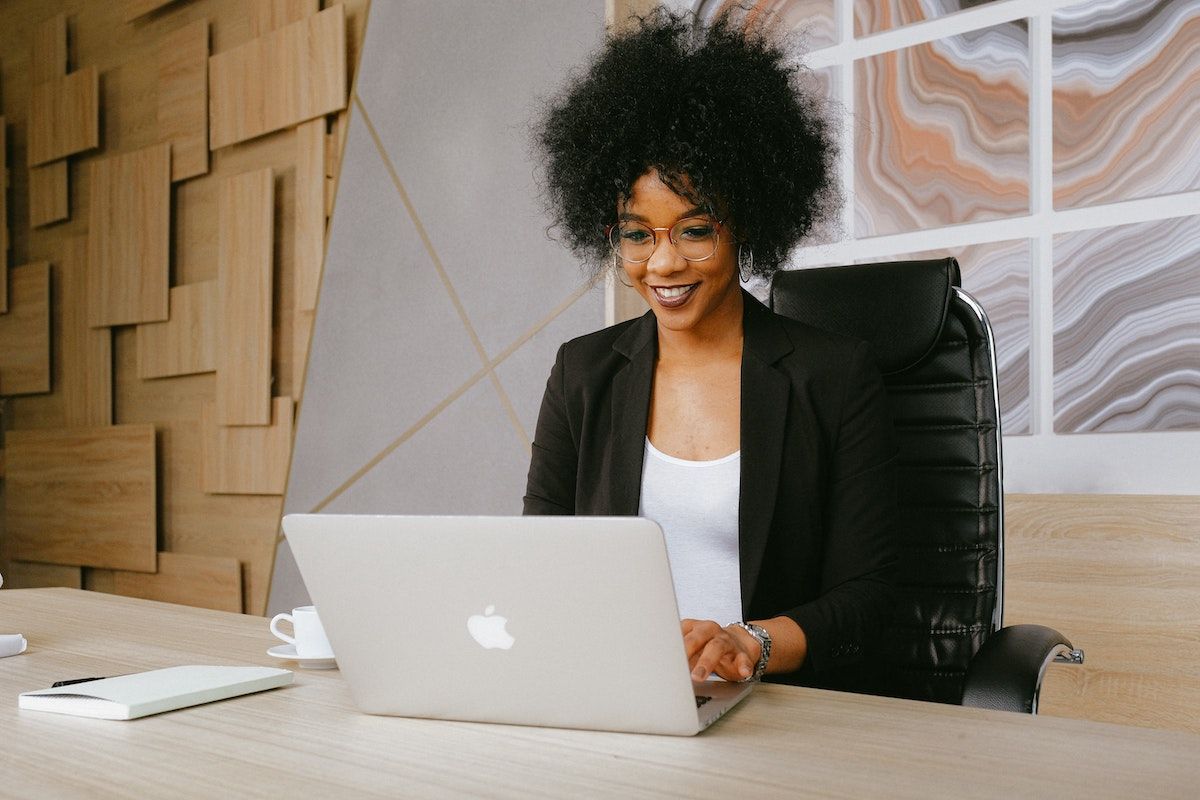 Plan a slow transition
Inconsistent income is one of the most stressful parts of being self-employed, so unless you have a generous savings fund that you can dip into during those early months and years, I always advise exploring freelancing alongside a full-time job or other. Just a few hours a week will give you time to get clear on what services you will offer, how much you will charge, what your ideal client looks like, and how you will market to them. This will allow you to experiment with ways of positioning your brand and getting clients, without the risk of any costly mistakes.
Tip: Check your employment contract to ensure that you're able to freelance on the side without breaking any agreements.
How to know when you're ready to make the leap
Everyone's journey is different, so try to avoid comparing your progress to other freelancers. It's worth asking yourself some questions about what 'feeling ready' would look like for you, specifically. For example, would you feel ready to make the leap when you have a certain number of regular clients tied into a six-month contract? Or when you've got enough money in your savings account to pay your monthly outgoings for six months? Maybe you'll only feel ready when your kids are at school, and you no longer have childcare costs to pay for. Make a list of a few conditions that would make you feel ready, and work towards achieving those.
Talk to other freelancers
Much of my business growth has been a result of conversations with well-established freelancers. Whether it's finding the perfect client management software, comparing pricing structures, collaborating on projects, or celebrating the small daily wins, talking to people who have already been where you are will boost your chances of success. Find other like-minded individuals in freelance Facebook groups, at industry events, public coworking spaces, and local business associations.
Include marketing time in your schedule
Unless you have an endless stream of clients banging on your door, you'll need to make time on your calendar to consistently attract and secure new clients. Think about your clients being on a journey to work with you. They'll need to hear about you first, then learn more about what you do, trust in the results you can provide, and then make the decision to pay for your services. This all takes time, so you'll want to set aside at least one day a week when you step away from serving your existing clients to attract and nurture new ones.
Know your numbers
Setting rates is one of the most hotly debated topics in the freelance world. Pricing yourself low can be tempting, because it makes you competitive, but in my experience, this isn't financially sustainable. Get clear on your numbers by first writing down your outgoings and expenses. From there, figure out how much you need to earn to stay afloat, and how much extra you want to earn to live comfortably. This will give you a monthly income goal to work towards. Once you know your client capacity, then you can use that as a guide for how much you would ideally charge each client to meet your monthly target.
For example:
I need to earn £1,000 per month to stay afloat
Plus £1,000 extra = £2,000 monthly goal
I can work with five clients a month
Therefore I will charge them a minimum of £400 each
The freelance life is certainly not always the easiest one, but with dedication, resilience, and the drive to succeed, you can build a fulfilling career. Just remember to take your time, persist, and soon you'll be ready to make the leap!
---
💡
Tools to support your freelance journey
enterprisenation.com
:
Get the right support to start and grow your business with online lunch and learn sessions, blogs,
guides, and online courses.
freelancecorner.co.uk
:
Advice, insights and support for UK freelancers across a wide range of industries and careers, including guides, interviews, and more.
'Starting the Conversation' podcast with Alice Benham:
Sharing the unspoken sides of running a business and showing up online, this podcast is for entrepreneurs craving honest conversations and practical advice.