LIFE
Summer Special: Things to Do at the Beach
---
"Oh I do like to be beside the seaside..."
What's more British than heading straight to the coast as soon as it hits 20 degrees, and coming home looking a bit like a lobster?
At happiful, we've been daydreaming about the fresh sea air, the soft sand between our toes, and a classic 99 ice cream in our hands. We're also thinking about all the positive things we can do at the beach this summer. We hope our list of seaside activities will inspire everyone to enjoy a fun day in the sun, and provide a welcome boost to your wellbeing (and the planet's as well).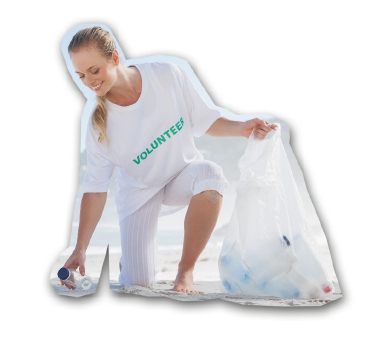 ####Beach Community Clean Ups The moment the sun appears in the sky, we Brits will make a mad dash to one of our many beautiful beaches. But with so many visitors leaving behind waste that later pollutes our coastline, your summer day-trip can turn from heaven to hell.
Remember, marine life pays the penalty for our trashy attitude. Our oceans are now drowning with human junk. We're all responsible and we have to do something about it, today.
You can make the most of your summer free time by heading down to the coast and volunteering with a beach cleaning operation. It's a sociable activity that gets you enjoying the fresh sea air while pitching in to save the shoreline.
Organisations like Surfers Against Sewage are tackling the pollution problem head on, but they could always use more help. You can join a beach clean near you, or organise your own. Not only is it ecologically rewarding, but afterwards you can treat yourself to a well-deserved ice cream while overlooking a beautifully clean stretch of sand.
Disabled-Friendly Beach Huts
The multi-award winning Boscombe Beach in Bournemouth has introduced the UK's first fully disabled accessible beach huts. They have room for up to four wheelchair users at once – beach access wheelchairs are available to hire – and have fully accessible loos and changing places. Bournemouth is embracing inclusivity and making sure it's a great day out for all.
Summer reading
A Horse Walks into a Bar
David Grossman This 2017 Man-Booker Prize winner is for those looking to lose themselves in another world on a deep, emotional level. It follows a stand-up comedian, Dovaleh G, in Israel who despite his repellent jokes, draws increasing empathy from the reader.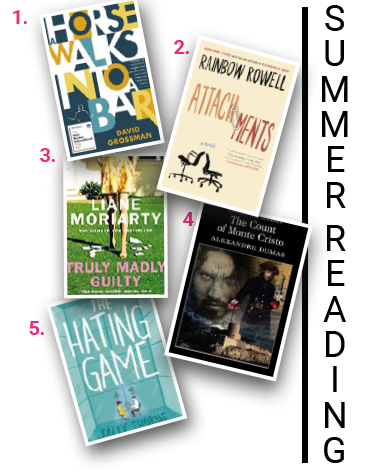 Attachments
Rainbow Rowell Hands up, who's gossiped in their work emails? Rowell's novel follows the email trail of two female co-workers who spill on their relationships, unaware that their company's internet security officer is reading everything.
Truly Madly Guilty
Liane Moriarty The writer who brought you the recent TV smash Big Little Lies is back with her latest suburban thriller. The story focuses on the events unravelling at a spontaneous summer barbecue, where neighbourly tensions and not-so-secret trysts are dragged over the coals.
The Count of Monte Cristo
Alexandre Dumas An adventure tale for all time, this classic revenge thriller has inspired countless novels, films and plays. A sailor, left for dead, finds a stash of treasure which he uses to disguise himself as a wealthy count before exacting his revenge.
The Hating Game
Sally Thorne If you're looking for some easy-going escapism, this quick page-turner is for you. Two executives fight over a job role... and sparks fly. If you want a brief holiday romance, this will do fine.