WELLBEING
50 good news stories from 2022 you might have missed
---
When the world is dragging you down, remember there's plenty of positives out there, too. Enjoy our rundown of 50 sensational stories from 2022, to give you a more optimistic outlook
Environment
1. Parts of the Great Barrier Reef are reportedly showing the best signs of coral recovery in 36 years!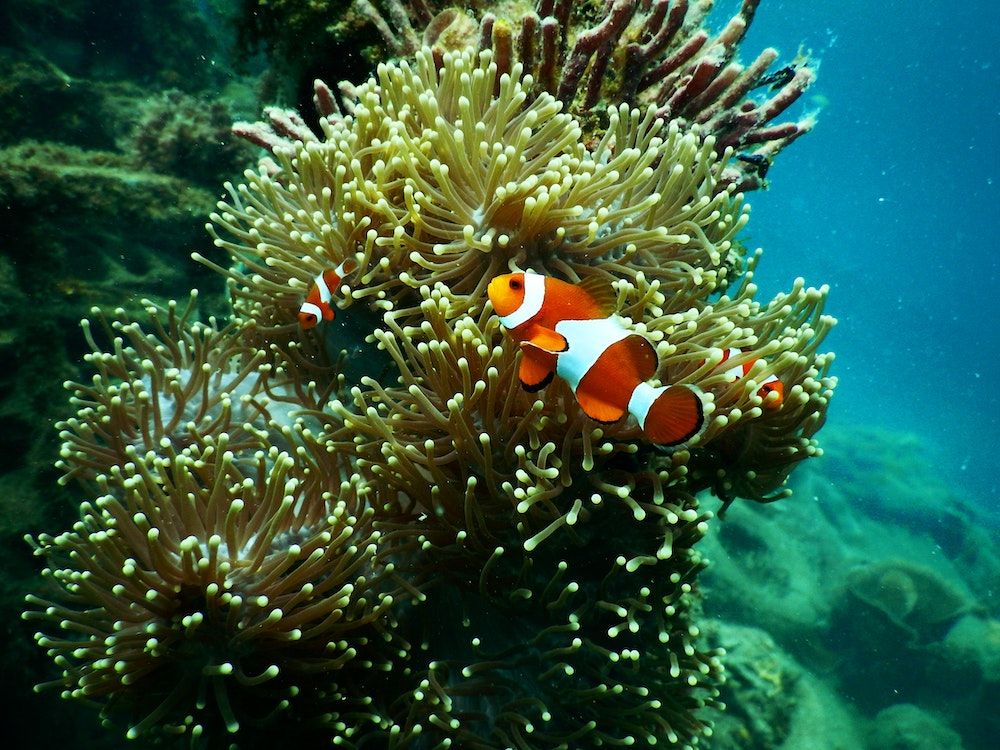 2. In a major milestone, there are now enough solar panels around the world to generate 1 terawatt of electricity.
3. Based on current progress, scientists estimate that the hole in the Earth's ozone layer will close around 2070!
4. As of September 2022, Denmark has become the first country in the world to offer 'loss and damage' compensation to developing countries affected by climate change, in the form of €13.4 million.
5. Engineers at Stamford University, California, have created revolutionary solar panels that can also generate electricity at night.
6. In a truly selfless and generous act, an anonymous French man who won the Euromillions jackpot has used his €200 million winnings to start an environmental charity.
7. In August, the world's largest offshore wind farm, based off the Yorkshire coast, was declared fully operational. It features 165 wind turbines, and will help to provide renewable energy to more than 1.4 million UK homes.
8. WasteSharks are the latest incredible innovation tackling plastic waste, utilising drone technology. Designed by Dutch company RanMarine, the aquatic drones were inspired by whale sharks catching their prey, with each one able to hold up to 160 litres of waste.
9. Hawaii closed its last coal power plant to focus on greener energy options, removing the 1.5 million metric tons of greenhouse gases it created each year.
10. In a world-first, the National Grid is removing 22 electricity pylons from Dorset's Area of Outstanding Natural Beauty, and is replacing them with 60 miles of underground cables, in a bid to return the landscape to its natural form.
Animals
11. In April 2022, the Animal Welfare (Sentience) Bill was passed into British law, in a landmark ruling that recognises animals as complex beings, and protects them with stricter sentences against those who mistreat them.
12. Dog-lover Erica Hart has used a drone to search for and rescue more than 200 lost dogs in the past seven years. Helping distraught owners, her birdseye view has been invaluable in tracking down pups before any harm can come to them, and she's even started a Facebook group to create a community on the watch for missing dogs, to reunite them with their families.
13. They may say 'cat's got your tongue', but not any more. App, MeowTalk, claims to have cracked the code to translate a cat's meows into human languages.
14. Dale Road, in Nottinghamshire, has been named 'Britain's Biggest Hedgehog Street' thanks to its 42 'hedgehog highways' linking more than 30 gardens in a sign of community spirit supporting local wildlife.
15. A heartwarming programme from California, called 'Seniors for Seniors', pairs older members of the community with elderly canines to keep each other company in their golden years.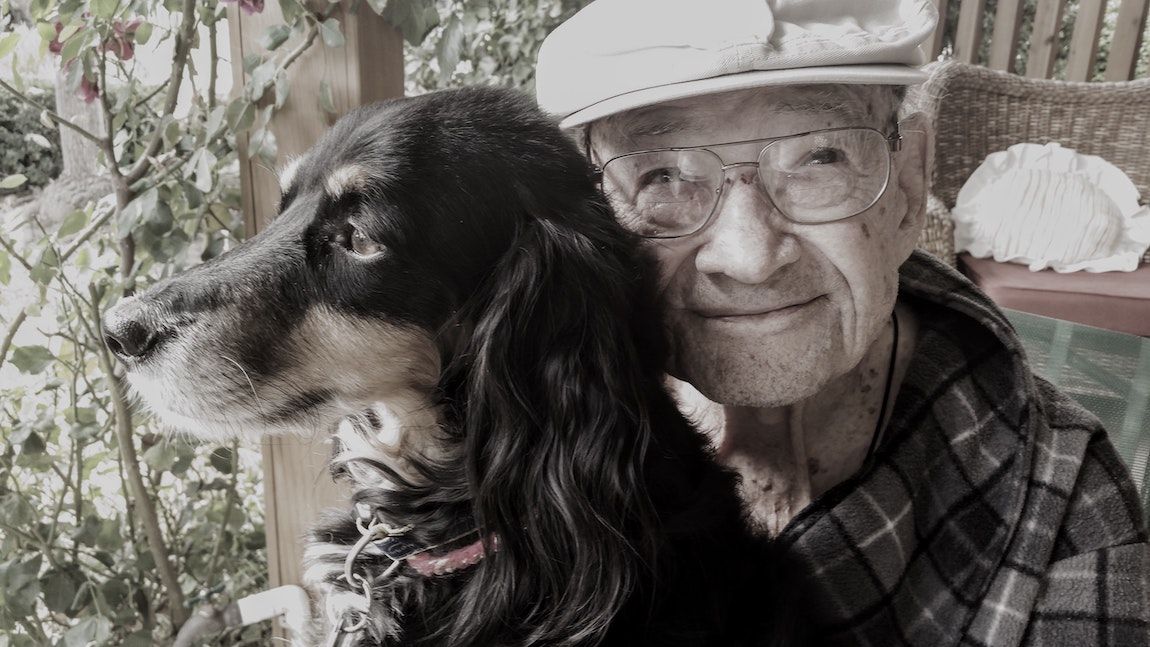 16. Barn owls hit record numbers in Dorset.
17. In the space of a year, the number of monarch butterflies in California grew from 2,000 to an astonishing nearly 250,000.
18. An endangered penguin at San Diego zoo has received his own special shoes. Lucas, who has a degenerative foot condition, was fitted with orthopaedic boots to allow him to waddle to his heart's content.
Society
19. American activist and writer Maya Angelou has become the first Black woman to feature on a quarter. The new coin is part of a series celebrating women's contributions to US history, including: Hollywood's first Chinese-American movie star, Anna May Wong; Wilma Mankiller, the first female principal chief of the Cherokee Nation; and the first US woman in space, Dr Sally Ride.
20. In response to the cost of living crisis, a Cornish social enterprise has created a food foraging map to help locals safely find support and edible treasures in nature, as well as offering tips on how to turn this into a cost-effective meal.
21. Independent bookstores are having a revival, despite fears of the impact of the pandemic on these small businesses, with reports suggesting 300 new stores have opened across the US in the past few years.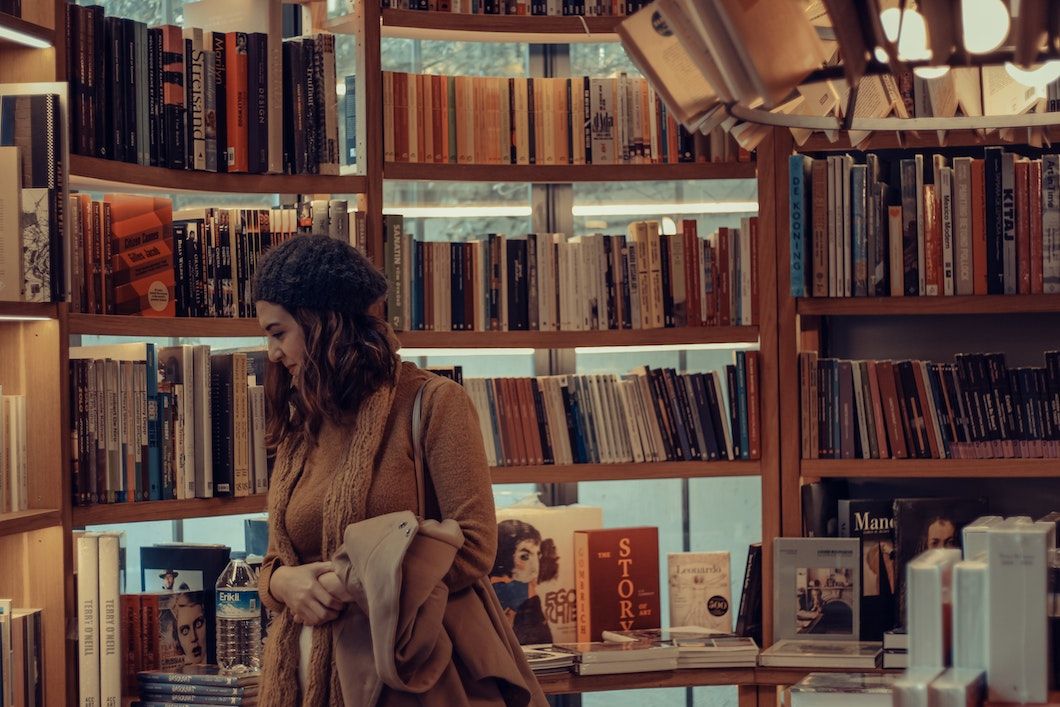 22. Justine Lindsay became the NFL's first openly transgender cheerleader.
23. British supermarket chain Asda is offering over-60s a warm gesture during the cost of living crisis this winter. Patrons can get soup, a roll, and unlimited tea for £1 in its cafes throughout November and December.
24. Wine, cheese, friendships – just a few things that get better with age. But there's something new to add to the list, as a study in Frontiers in Behavioural Neuroscience has revealed that people get kinder with age, too. This is believed to be due to a rise in the 'feel-good' hormone, oxytocin, in later life, which is linked to influencing trust, altruism, charity, and generosity.
25. As a real life iron man, Chris Nikic has made history as the first athlete with Down Syndrome to finish the Ironman World Championships. The gruelling sporting feat requires competitors to complete a 2.4-mile swim, a 112-mile cycle, and a 26.2-mile run.
26. In a win for equality, a historic agreement has been reached in the US to pay the men's and women's soccer teams equally.
27. Arguably one of the more unusual sporting endeavours, the August bank holiday weekend saw the return of the World Bogsnorkelling Championship in Wales. Bringing together competitors from around the globe, the unorthodox event has been taking place for more than 30 years, as an ultimate test of endurance – we won't bog you down with the details.
28. What does the future hold for emergency services? Potentially pioneering 'Gravity Jet Suits' that would drastically reduce response times for paramedics in search and rescue missions, which are currently undergoing testing in the Lake District.
Health
29. In a huge breakthrough, scientists have discovered a way to stop the growth of melanoma cells, with the potential to utilise this to develop a drug to help fight skin cancer in the future.
30. A new suicide and crisis lifeline, '988', officially launched in the United States.
31. Cancer Research UK has revealed that child cancer deaths have halved since the late 1980s, thanks to the UK's world-leading trials and research.
32. Researchers in Australia have found a biochemical marker in blood that can help identify babies at risk of sudden infant death syndrome (SIDS).
33 Engineers from MIT have created 'ultrasound stickers', the size of a postage stamp, which allow pregnant people to watch their baby grow.
34. Researchers believe a new blood test being trialled by the NHS could prevent one in 10 cancer deaths.
35. Olympian and defending European champion, Dina Asher-Smith, has drawn global attention to the need for more research to support women in sport, after withdrawing from the European Championship final due to 'girl stuff' causing muscle cramps. By speaking out, Dina highlighted the impact of periods on athletic performance, and yet the little scientific research into the subject.
36. A life-changing invention being trialled in the UK sees 'artificial pancreas' technology support those with type 1 diabetes.
37. The end appears to be on the horizon in the fight against Covid-19 after the World Health Organisation shared that global weekly deaths fell to the lowest rate for two and a half years in September, in an optimistic sign that the pandemic might nearly be over.
38. A new poll suggests the secret to happiness is practising daily gratitude.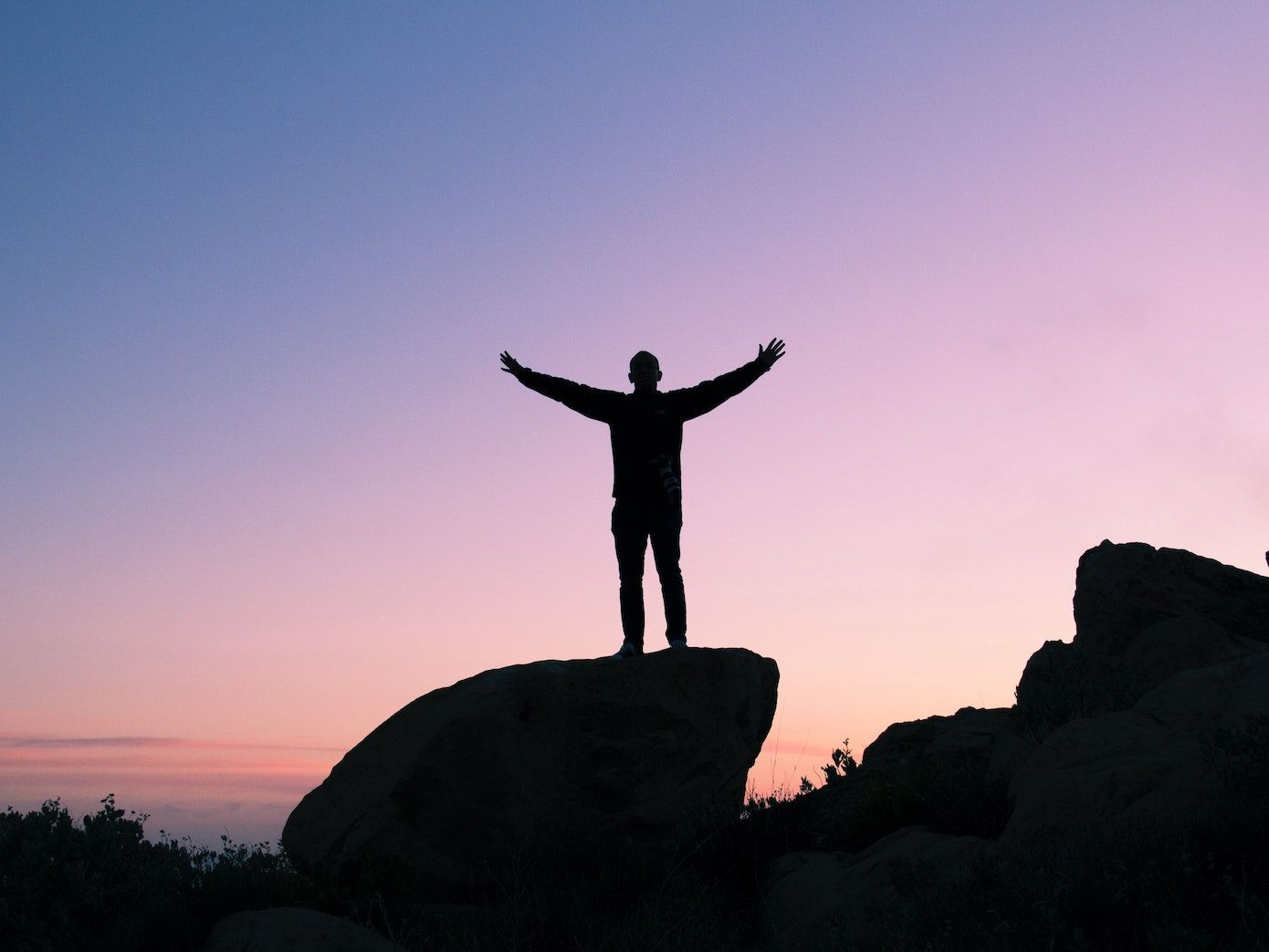 39. A new trial to support and empower older people with mental health needs in Lancashire and South Cumbria will see patients moved to a community care setting for six-weeks following discharge from a hospital, to assess what help they will require in a more natural environment. Participants will have access to mental health support workers, mental health nurses, a residential care team, and therapists, and will be given help with using digital technologies such as smart medicine cabinets, and video conferencing, to support their ongoing quality of life and independence.
Good deeds
40. A touching video showed Jack Davey, who is registered blind, is on the autism spectrum, and has a condition called septo-optic-dysplasia, and his personal trainer and running guide, Joe Merry, being cheered on by family and friends as they took part in the London Marathon. Jack not only completed this gruelling challenge, but has raised more than £6,750 so far – you can support him at justgiving.com/fundraising/jack-davey9
41. After a passenger's pet fish was banned from a flight, an employee of Southwest Airlines, Ismael, offered to take care of the fish for four months while the student returned home, ensuring she wouldn't miss her flight. Now that's tipping the scales on generosity.
42. Charity shop volunteer, David Flucker, commutes 12 hours a week to and from the St Columba's Hospice shop in Edinburgh, Scotland – despite reaching his 100th birthday this year!
43. In a true act of kindness, Franz Nigl, a farmer in Austria, shared about one fifth of his land (around 2.4 hectares) with his beekeeper neighbour, Josef Krenn, in order to return the space to wild meadows, as an "oasis" of insects and flowers.
44. Following the Texas school shooting in May, Harry Styles and Live Nation pledged more than $1 million to nonprofit Everytown for Gun Safety.
45. To counter loneliness, a supermarket chain in the Netherlands has introduced 'chat checkouts' specifically for those needing a social connection on their weekly shopping trip
46. Actor and WWE legend John Cena has set a new world record by granting 650 wishes for the Make-A-Wish Foundation.
47. Over the course of 48 hours, the 'Project for Awesome' livestream raised £3.2 million for charity, to be split between Save the Children and Partners in health.
48. The community in Langholm, Scotland, pulled together in 2021 to buy local land in order to create a nature reserve. And now, a year later, they've outdone themselves by raising a further £2.2 million to double their current holdings to more than 4,200 hectares – ensuring the Tarras Valley Nature Reserve can provide a wealth of benefits to local people, wildlife, and the environment.
49. Oscar-winning actor Russell Crowe saved a UK bookstore from closing down, after donating £5,000 and drawing widespread media attention to the shop. It's been packed ever since!
50. Dame Deborah James's advocacy in her life was phenomenal, and so it came as no surprise that she used her platform and voice in her last days to fundraise and spread awareness of bowel cancer. Dame Debs' legacy lives on, and her Bowelbabe Fund for Cancer Research UK has raised more than £7.5 million so far.
---