HAPPIFUL HACKS
5 reasons why the early evenings could be good for your wellbeing
---
Don't mourn the disappearing daylight hours – the onset of the evening can bring a host of wellbeing benefits…
Every day following the autumn equinox, evening arrives earlier and we wave goodbye to months of long daylight hours. The prospect of more time in the dark is unwelcome for many, particularly those who experience seasonal affective disorder (SAD). But the onset of the evening could be something you should embrace. Here's why…
Sunset light has a powerful effect on the body and mind
A study by the University of Washington in 2020 found that the light during sunset, compared to brighter light earlier in the day, has the biggest impact on the brain centre, which boosts mood, memory, and alertness, and regulates our circadian rhythms.
Previously, it was thought melanopsin, a pigment in the eye that is sensitive to blue light, was solely responsible for prompting the sleep/wake signals in the brain. But researchers discovered that cone photoreceptor cells in the eye's retina are a thousand times more sensitive to light than melanopsin, and they respond strongly to the longwave orange and yellow light prevalent at sunset.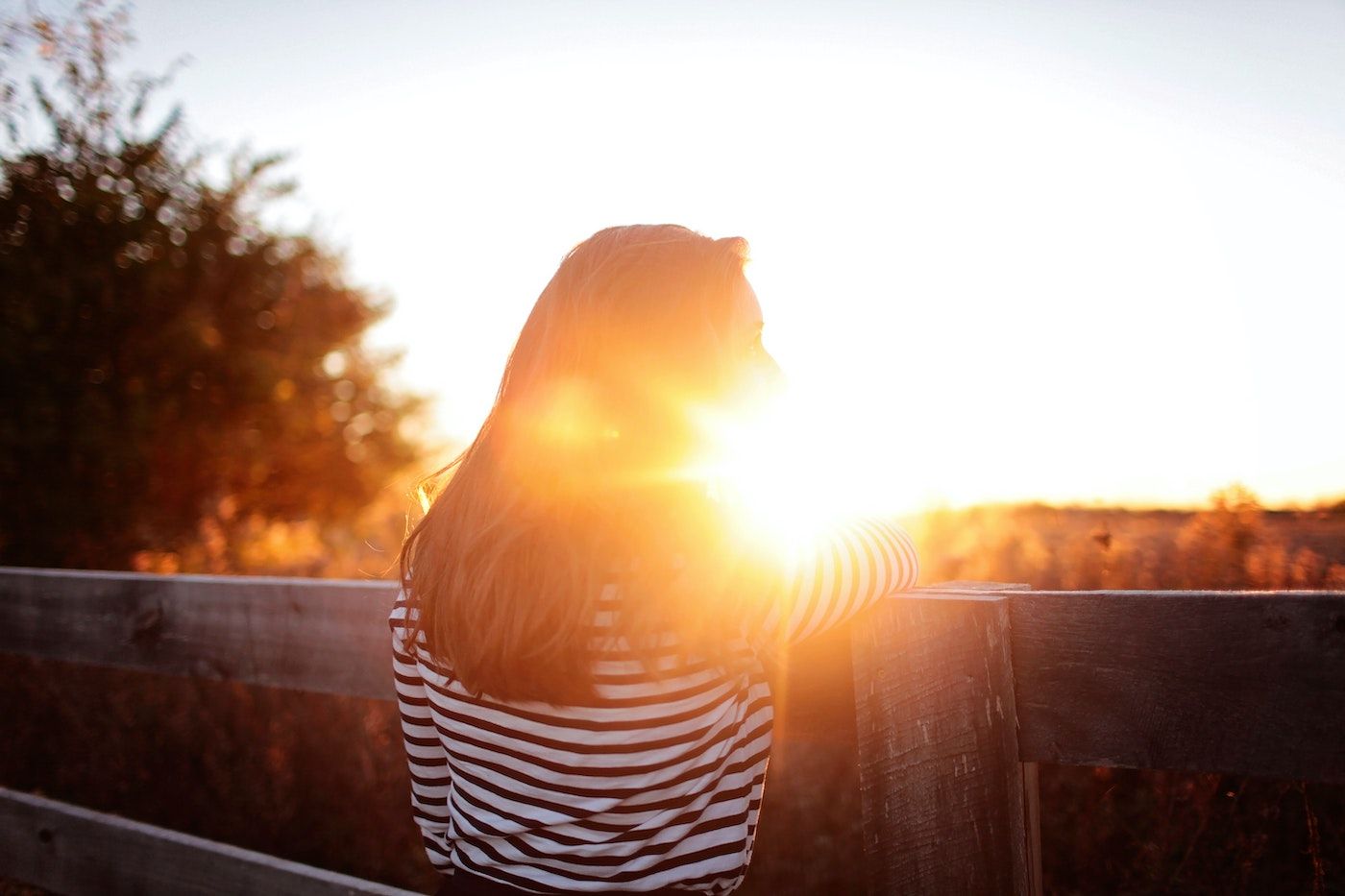 Witnessing dusk prepares our bodies for sleep
"The setting sun helps inform your internal body clock that active daytime is over, triggering the release of melatonin, the sleep-promoting hormone," says Dr Guy Meadows, co-founder and clinical director at Sleep School. Sitting outside in the fading light promotes better sleep quality, because it aligns us with this natural biological process."
With that in mind, if you reach for your SAD lamp (lamps designed to replicate sunlight, which are used to support those experiencing SAD) as soon as daylight starts to fade for a quick blast of light therapy, Dr Meadows advises caution. "Using SAD lamps in the evening may disrupt the natural sleep-wake cycle. To maximise their benefits, use them for about 20–30 minutes shortly after waking up," he recommends.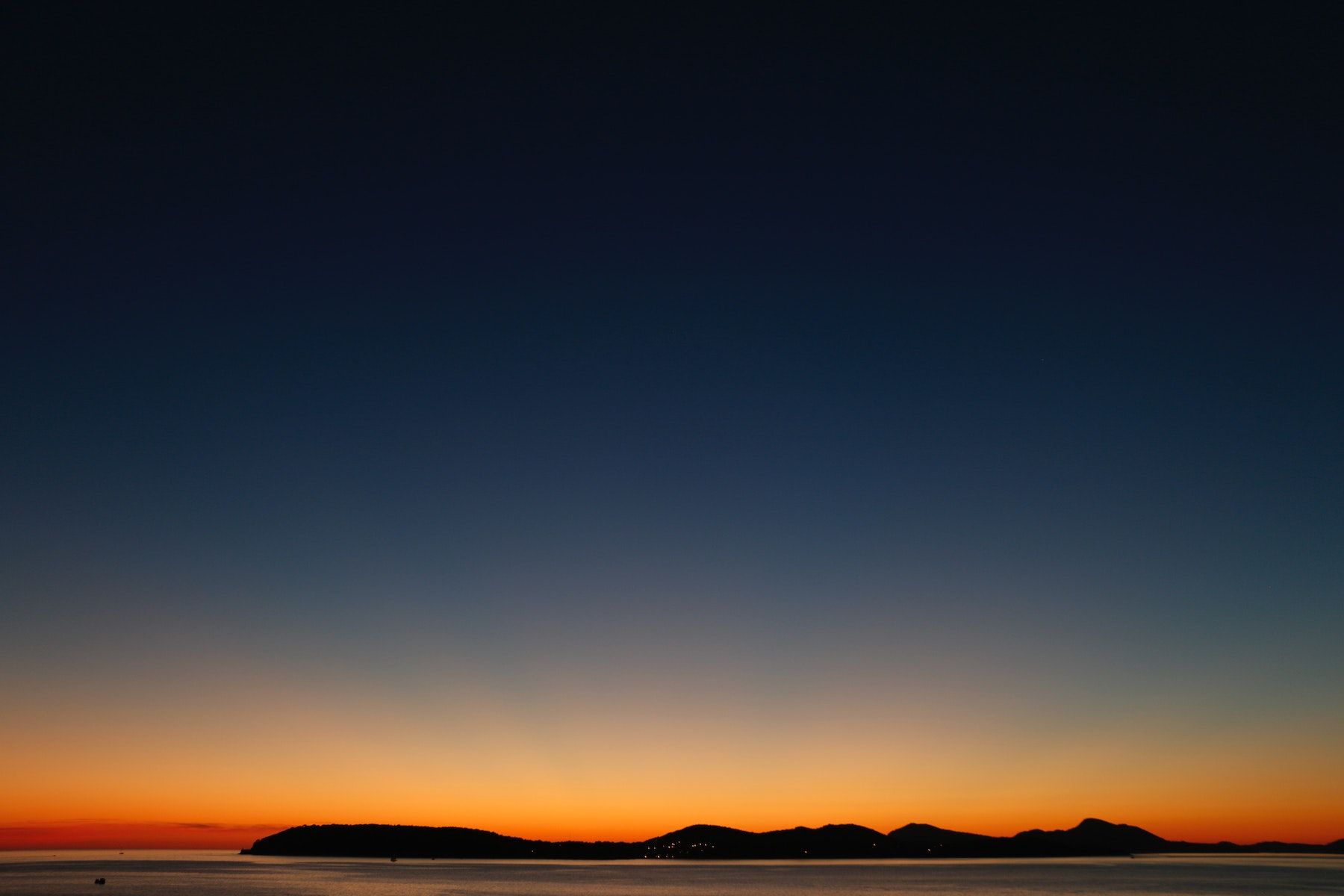 Sunsets are good for the soul
Few would be surprised to hear that gazing at a beautiful sunset makes us feel good, but it goes beyond an opportunity for gorgeous photos. A study of 2,500 people by the University of Exeter found that looking at a sunset triggers a significant boost in our feelings of awe – a complex emotion that improves mood and enhances prosocial behaviours such as generosity.
We may associate stunning sunsets with balmy summer days, but sunsets are more likely to reach their spectacular peak during autumn and winter, thanks to a combination of lower humidity and cleaner air, which allows for sharper visuals, and the sun's lower angle in the sky creates longer sunsets. It's a beautiful excuse to stop and stare before the day is out.
Observe nocturnal wildlife
Dusk may be a tranquil time for us humans, but it's a pretty busy period for nocturnal wildlife. Spending time in nature is known to have a positive effect on our mental wellbeing, so quietly observing the comings and goings of moths, foxes, and bats adds another dimension to mindfulness at dusk.
The onset of the evening in a typical UK garden in autumn is likely to bring visits from pipistrelle bats, flitting around as they feed on insects. Urban foxes aren't shy of trotting into your garden and, if you're lucky, you may also witness a snuffling hedgehog in search of a hibernation spot.
Those living in rural areas may hear the hooting of tawny owls (mating season is in full swing during late autumn and winter), and see barn owls as they hunt over farmland during twilight.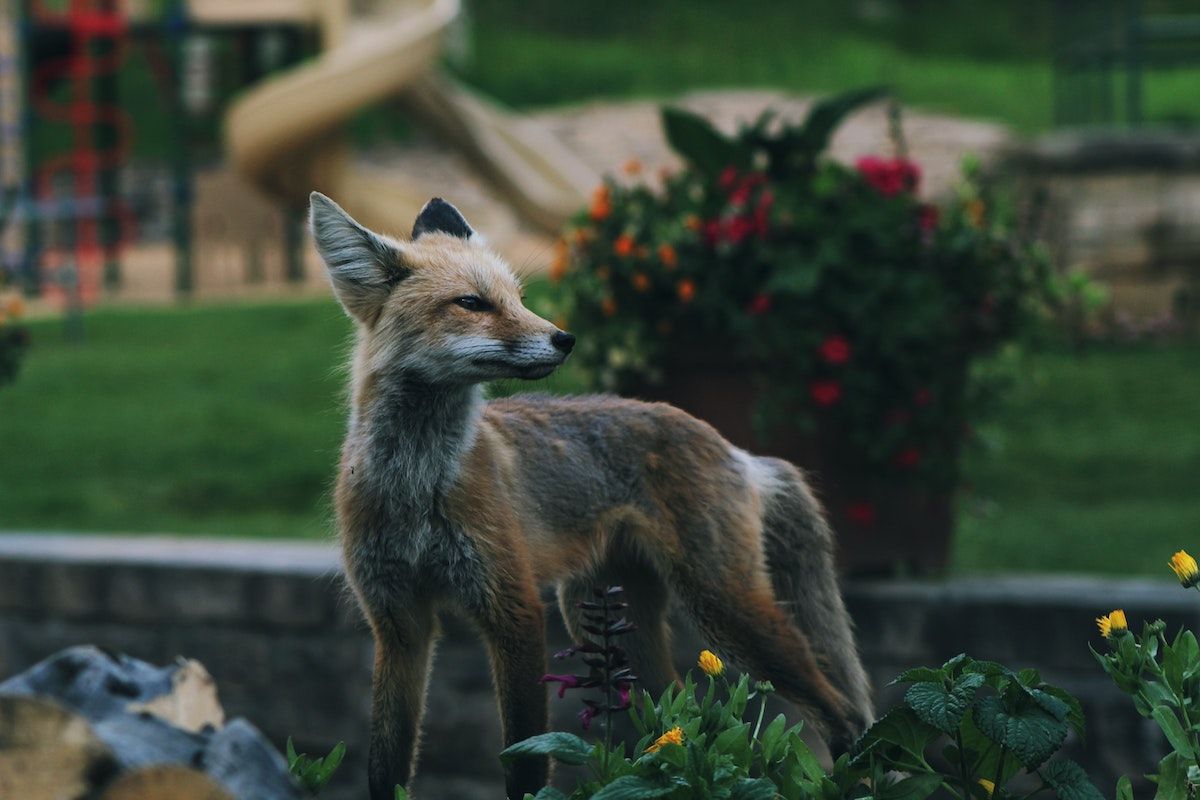 Twilight is perfect for meditation
Watching the light fade at nature's pace seems almost tailor-made for meditation. Yoga and meditation teacher Bhavini Vyas explains: "There is a practice from yogic traditions and Vedic culture known as sandhya-vandanam – 'sandhya' being a Sanskrit word for that special twilight time between day and night when nature itself is undergoing a change, transitioning from one state of energy to another. It's a perfect time to honour the transit in our minds from the waking to dreaming to sleeping state."
When watching dusk, Vyas suggestsclosing your eyes to focus on the individual sounds and temperature of the evening air as you take slow, deep breaths. On opening your eyes, observe how the fading light affects your surroundings. Gaze at the sky noting the shifting colours before it gradually dims and stars begin to emerge.
She recommends a ritual to end your dusk meditation: "Light a candle and take a few moments to express gratitude for the day before setting intentions for the evening ahead. Allow the glow of the flame to guide you into focused breathing and stillness, reaffirming your connection to the natural world and the peaceful rhythm of the cosmos."