It can be easy to feel overwhelmed and helpless in the face of continuous bad news. These four good news stories offer intrigue, hope, and comfort in hard times
Meet Chester – just crowned as the UK's muckiest pup
The UK is a nation of dog lovers, with an estimated population of 11 million pooches. And while many of us tuned into Crufts over the summer, the rainy winter walks call for a different kind of competition. With that in mind, footwear retailer Pavers launched their search to find the UK's muckiest pups.
The retailer took nominations over three weeks, before the judges did some hard deliberating and narrowed the selection down to eight shortlisted mucky pups – each one pictured fully embracing all that a muddy walk has to offer.
But, now, the decision has been made. Following some tough competition, the public crowned Chester the dog as Paver's muckiest pup! The sweet photo shows Chester submerged in a thick, muddy puddle - throwing himself wholeheartedly into the outdoor life, and thoroughly deserving the accolade.
But it's not just our furry friends who benefit from getting stuck into nature. Many studies have noted the link between time spent outdoors and improvements to our mental health. What's more, embracing our inner child can also be a great way to support our overall wellbeing – injecting humour, play, and a bit of silliness into our day, the kind of escape many of us need from our busy lives. So, with a companion by your side, or out on a solo adventure, be inspired by the UK's muckiest pups to get out there and revel in the elements, no matter the weather.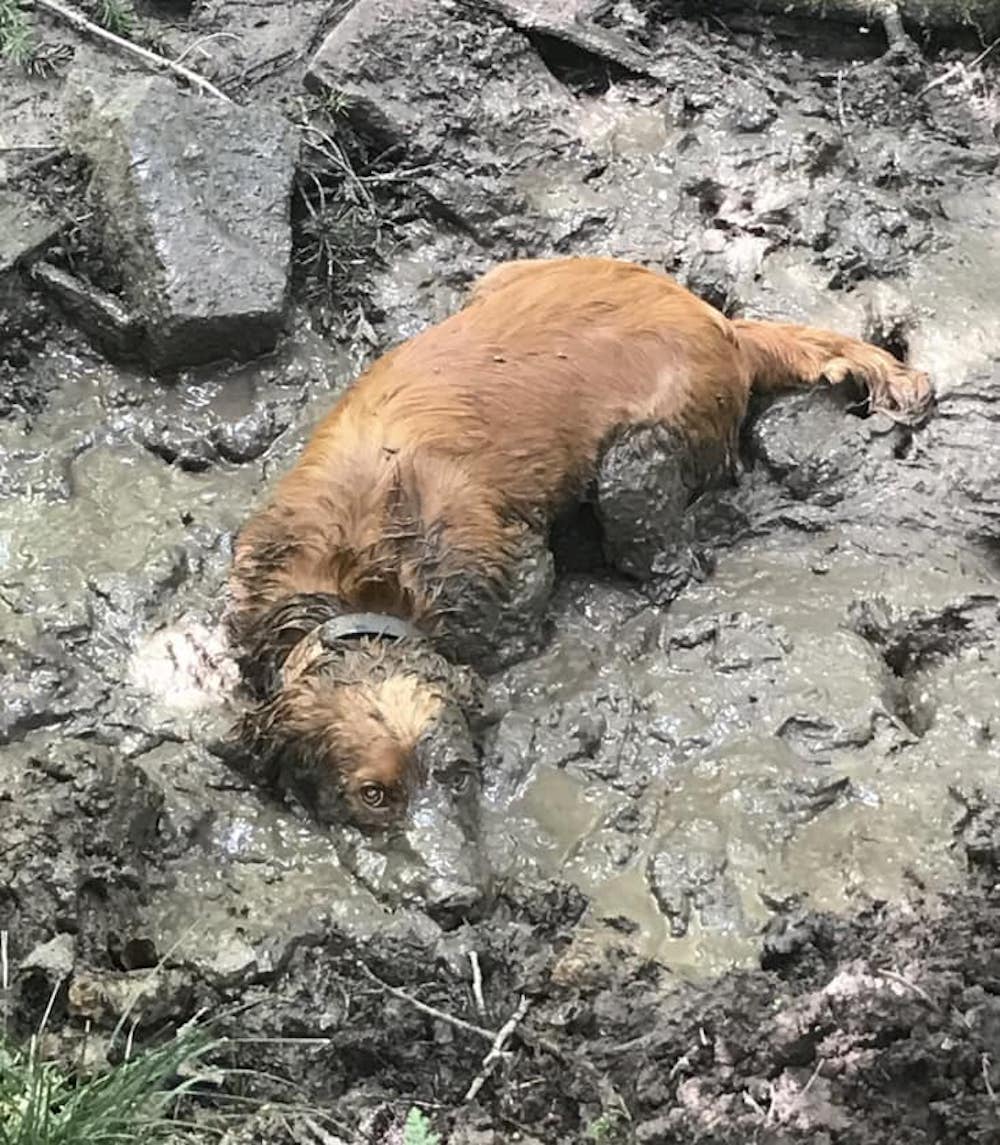 ---
Research highlights the value of a family photo album
Got a box full of photographs, or a disorganised gallery on your phone? Now's the time to get them in order.
In a survey of 6,000 parents across the UK and US, researchers from The Pulse Business wanted to get an idea of how 'phototherapy' could support children. What they found was that 94% of parents agree that their child feels happier when they look at photos of themselves at home with their family, 89% said that looking at family photos increases their child's sense of belonging, and 94% said that looking at them together as a family makes them feel more connected.
Considering the findings, Professor Geoffrey Beattie – a psychologist at Edge Hill University, Lancashire – believes that, up until now, we may have overlooked the psychological power of family photos.
"Family photographs act as a prime, a way of enhancing a memory from a particular moment or time," he explains. "The brain stores information about events in your life, and information about your bodily sensations at the same time, in an associated neural network. This network provides two cues to positive memories – the physical representation of people in a photograph itself, and the congruent nonverbal behaviour that is the smile that is elicited when you look at the photograph. Both help us remember the good times much more effectively."
So, perhaps it's time to take a trip down memory lane, and make sure those photos have pride of place in your home.
---
Netflix show leads to boom in interest in bipolar disorder
It's one of the most commonly misunderstood mental health conditions, but things could be changing as research from Bupa tracked how Google searches for 'signs of bipolar' doubled over the summer – and they think they know why.
At Home with the Furys, released on Netflix in August, followed the lives of the Fury family. In 2017, boxer Tyson Fury was diagnosed with bipolar disorder, and the series features a frank insight into what life with this condition can be like for the individual, and their family.
Bipolar is one most commonly misdiagnosed mental health conditions. According to charity Bipolar UK, it takes an average of nine years to get a correct diagnosis and, during that time, patients will be misdiagnosed 3.5 times on average. Additionally, there can be a lot of stigma and misconceptions around the condition, which can make both getting a diagnosis, and navigating life with the condition, more challenging.
That said, representation of the condition, like in At Home with the Furys, can go a long way in dispelling some of these beliefs, as well as building awareness around the realities.
"We're gradually getting better at talking about all aspects of our mental health, and it's great to see that bipolar is no exception," says Bupa's Dr Pablo Vandenabeele. "It can be helpful when celebrities with bipolar are candid about their diagnosis and symptoms, as it can encourage others to seek help if they're feeling a similar way."
Interested in learning more? Visit www.bipolaruk.org
---
Series closes the book on inaccessible reading
Reading is a truly remarkable tool that can greatly enhance our overall wellbeing, but it doesn't always come easy for those living with dementia and Alzheimer's disease. Fortunately, there is a book series that is dedicated to making reading more accessible, so that it can be enjoyed by all.
As a person's dementia or Alzheimer's disease advances, they may face difficulties when engaging with traditional reading materials. The decline in their cognitive ability and abstract thinking can make it harder for them to follow and remember storylines, and the format may cause them to feel overstimulated. But, the Dementia Book Club series helps to address these challenges so that they can reconnect with the joy of reading once again.
With 30 titles already published, each book in the series focuses on factual subjects that contain large text with easy-to-read sentences, printed only on one side of the page and without distracting imagery. This deliberate design follows a medically-evidence-based format, specifically tailored to foster cognitive stimulation and evoke meaningful conversations.
And while we know that reading can play a vital role in enhancing the quality of our life, it's great to see that these incredible books are helping to remove the barriers, so that those with memory difficulties can reap the benefits as well.
Don't pass up on the chance to bring joy back into the lives of your loved ones, head to dementiathemontessoriway.co.uk to explore their range of books.