ECO-FRIENDLY
4 beautiful and easy outdoor craft activities you need to try this summer
---
Indulge your senses and embrace the outdoors with these four, fun summer flower crafts that everyone can enjoy
Nature bursts to life in summer, and is abundant with colour, texture, and fragrance – a sensory delight. We can harness this power to awaken all our senses through crafting with flowers, and children will love to join in!
Here, we look at four beautiful, summer flower crafts that celebrate the season, and make the most of fallen flowers.
🌻
Finding flowers to craft with

Flower crafts are a delight, but you must be mindful where you source your flowers.

If you don't have an abundance of fallen flowers, or an excess of homegrown flowers to pick from, then you can always buy a seasonal bouquet, and when done, repurpose the flowers into a craft instead of throwing them away.

Dandelions flower from May right through to October. Picking the flower will not kill the plant as it stores up energy in the roots, enabling it to regrow. People tend to think of them as weeds, but insects love them, so do only pick where they are in plentiful supply.
---
Secret Messages
Did you know that you can write secret messages with dandelions? The trick is that dandelion stems contain sap. This is clear while it's wet, but turns brown when it dries, so you can use it to write secret messages.
You will need:
A dandelion
A piece of paper
Method:
1. Pick a dandelion flower at the base of the stalk, where it meets the plant. You should be able to see sap at the end of the stem.
2. Hold the stalk like a pencil, and use the sap end to write your message on a piece of paper.
3. If your sap runs out, snap a little bit of the stem off. The new end will have more sap on it.
4. Your paper will look blank at first, but once the sap dries your message will be revealed!
Flower crowns
Flower crowns are a thing of beauty, and as lovely to wear as they are fun to make.
You will need:
Flowers with long stems
Leafy foliage, such as ivy
A pre-made natural willow twig wreath (optional)
Method:
1. Start with two long-stemmed flowers. Give them a dip in fresh water so they will last longer. Make a slit in the stem of one with your thumbnail, and thread the other stem through.
2. Keep threading through foliage or flowers until you have a piece that's long enough to fit around your head, then knot or twist the ends together to make a circle.
3. Once you have your basic circle, you can weave more flowers, leaves, and treasures of nature into it.
4. For an easier flower crown, use a pre-made natural willow twig wreath, and simply tuck your flowers and foliage into it.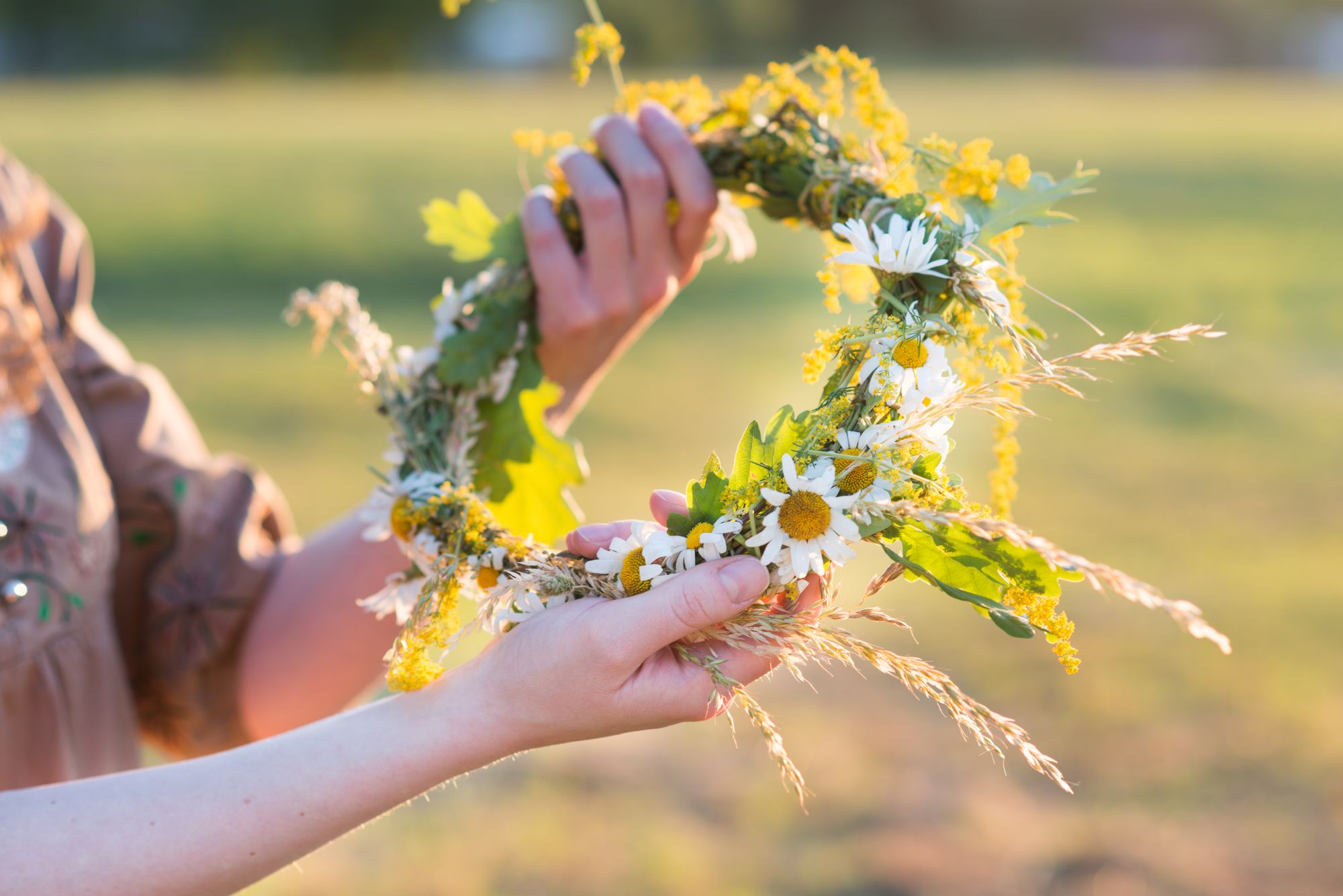 Hapa Zome
Hapa Zome is a traditional Japanese art of 'bashing' flowers and leaves into fabric, so their natural colours make a print. You can also use card if preferred.
You will need:
A piece of cotton fabric (white works best), or a piece of card
Fresh flowers
Colourful leaves
A chopping board
A rolling pin
Method:
1. Place your fabric on top of a chopping board, and arrange the flowers and leaves face down on the side of the fabric you want to print on. Place another piece of fabric on top.
2. Use a rolling pin to gently bash the top of the fabric, so the flowers make prints.
3. Remove the top piece of fabric, and leave to dry.
4. Iron the cloth to 'fix' it so the colours last.
You could use your prints to make a piece of art, a card, gift wrap, a flag, or even bunting.
Flower stamps
This fun technique makes for beautiful pieces of art, or gift wrap.
You will need:
Paints
Flowers with large heads (like gerbera and sunflowers)
Method:
1. Simply dip the flower heads into paints, and make your patterns on cloth or paper.
2. Leave to dry.
Remember: if you paint on cloth, place another piece of cloth over the top before ironing to fix it.
Embrace the wonder of imperfectly perfect nature. Nature crafting is messy and imperfect; there are no straight lines in nature. So relax, enjoy, soak up the scent, and revel in the colours. Nature crafting is an experience that's far more important than the end product.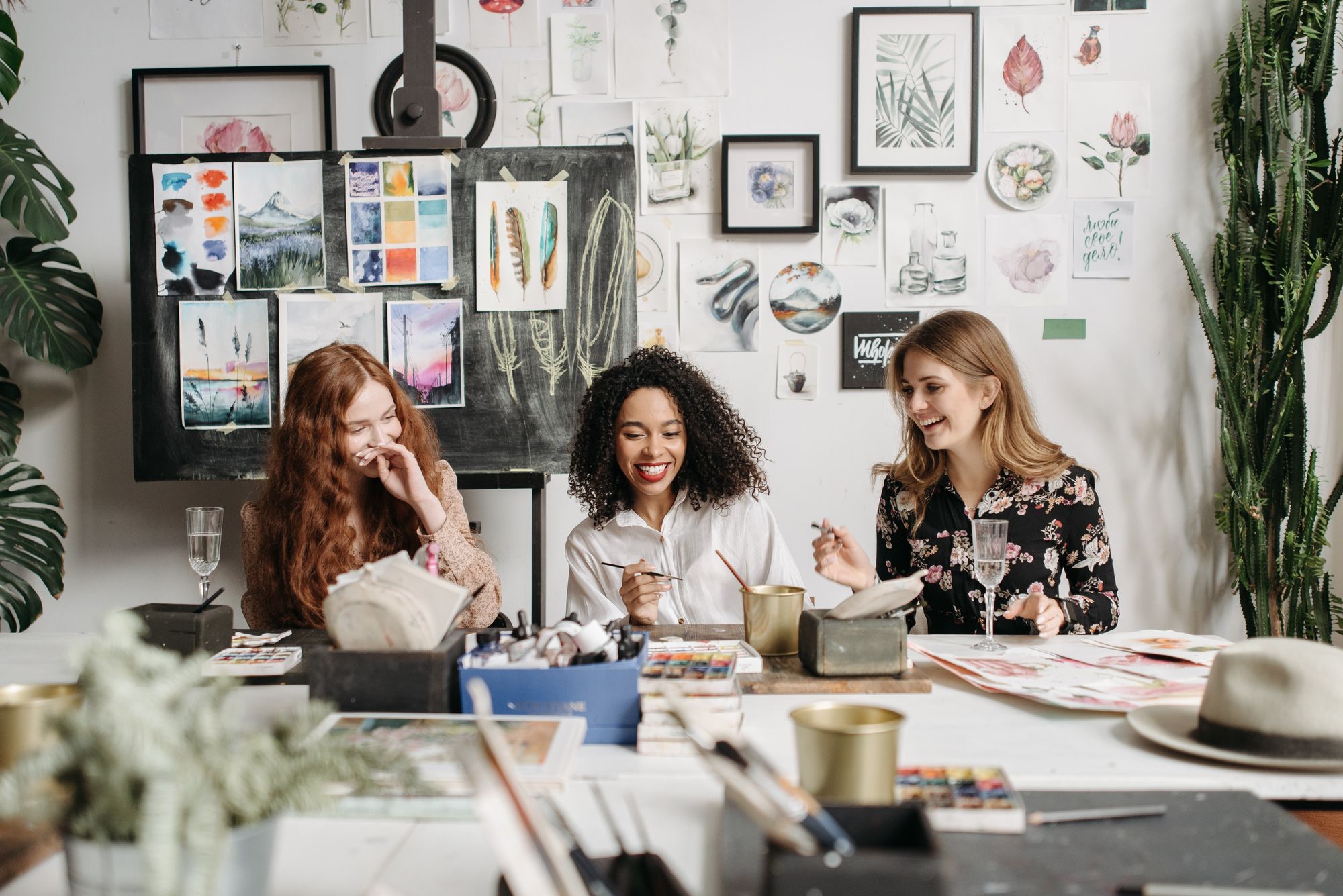 ---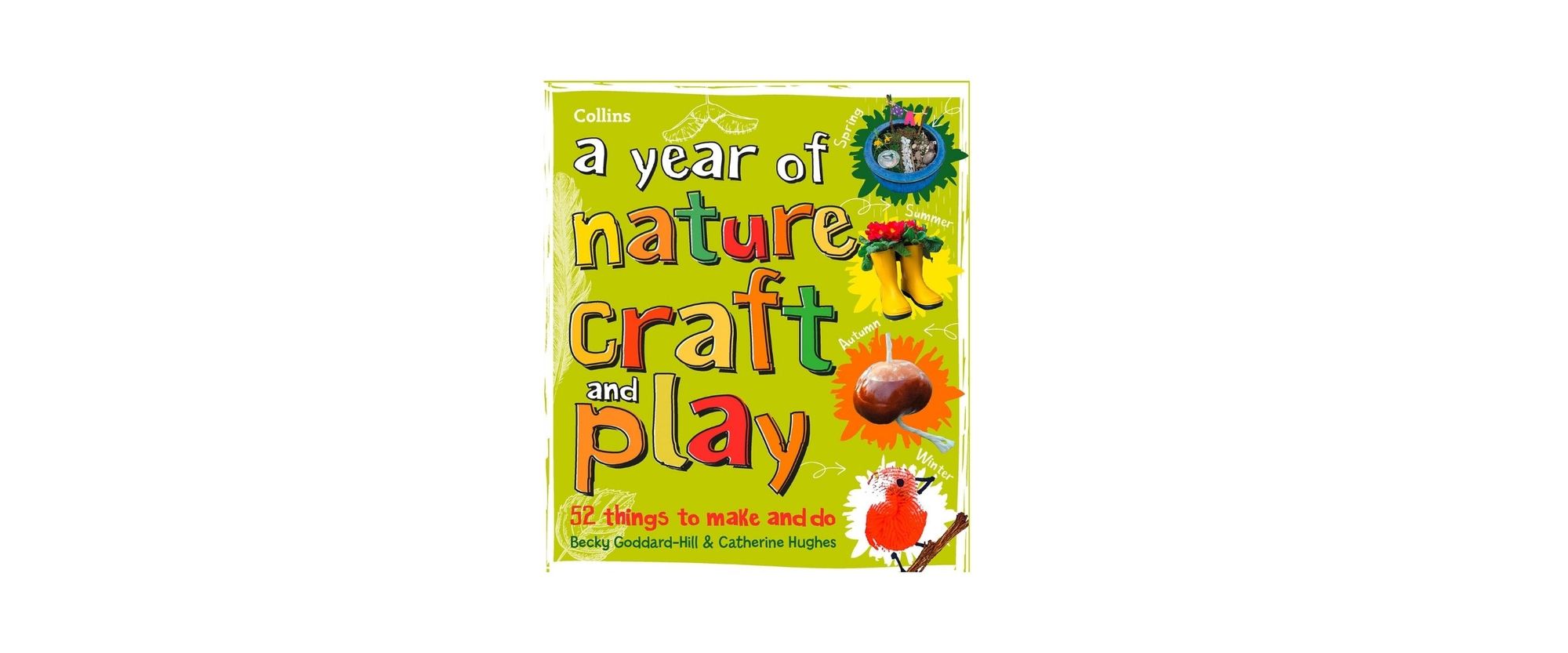 Becky Goddard-Hill is the co-author of 'A Year of Nature Craft and Play' – a book full of year-round nature crafting ideas (Collins, £12.99).
---