WELLBEING
10 things to try this autumn to benefit your wellbeing
---
From a heart-warming comedy to an autumnal tradition, and a podcast about modern dating, try something new with our enriching suggestions
1. Page-turners
The Sun, the Sea and the Stars: Ancient Wisdom as a Healing Journey by Iulia Bochis
Renowned on Instagram for her powerful illustrations about mental health and wellbeing, creative illustrator Iulia Bochis has now created a beautiful book that narrates a story of personal growth and healing, and is packed with illustrations and words of wisdom to inspire us on our own quest for self-discovery.
(Out now, Ebury Publishing, £14.99)
2. Out and about
Pumpkin picking
It's that time of the year where farmers open their gates to the wonderful, autumnal tradition of pumpkin picking. Head to your nearest pumpkin patch and embrace the nostalgia of the festivities, while connecting with the outdoors. You might even find yourself on a tractor ride, or rambling through maze trails while you're there…
(Search for pumpkin picking in your local area)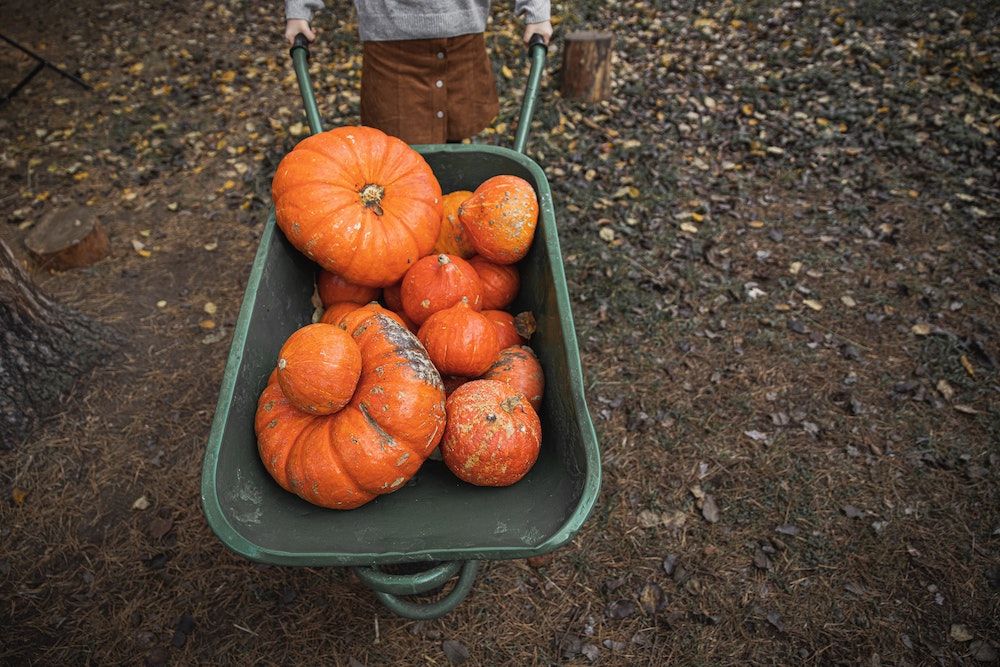 3. Act of kindness
Donate a buddy bag
It can be scary and confusing for any child to leave their home, especially following trauma. By donating to the 'Buddy Bag', scheme, you'll help fund a bag of essential items including toiletries, underwear, pyjamas, and a teddy/book to a child in emergency care. And, importantly, you'll be helping to provide a sense of security during a difficult period of a child's life.
(Head to buddybagfoundation.co.uk)
4. Lend us your ears
'This is Dating'
Has curiosity ever got the better of you when you see people on a first date in a restaurant? Let your curiosity prevail with this podcast, and home-in on a series of first dates. Radically fresh and truly captivating, you may also learn a thing or two about modern dating – if that helps to justify your eavesdropping.
(Available on all platforms)
5. Plugged-In
Lucy Sparrow
If the name rings a bell, that's because Lucy Sparrow is renowned for being the artist that created a cornershop installation in London, entirely out of felt! She continues to take the crafting world by storm with her felt masterpieces. From cereal boxes to cakes, she brings colour and crafting inspiration to our feeds.
(Follow @sewyoursoul for more)
6. Lesson Learned
Panic attack tip
When you're experiencing a panic attack, it can be difficult to know how to seek help in the moment, but we may have an alternative solution for you. Simply put an ice pack or another cold compress on your wrist for 30 seconds to help you regain awareness and feel back in control. This is a grounding exercise that can help disrupt your body from the flight-or-fight response.
7. Tech tip-offs
Bathe
Bathing has so many wonderful wellbeing benefits, but it's an art form that hasn't been fully discovered yet. That's why Lush has partnered with wellbeing experts to create the ultimate bathing experience. Discover how your bathing techniques are helping to improve your wellbeing over time, and listen to audio-visual experiences and meditation.
(Available on the App Store)
8. Get going
Bounce class
For anyone who wants to channel their inner child during their workouts, trampoline fitness is yet another childhood activity that has become a popular exercise. The class involves a dance-cardio workout on a mini trampoline, designed to improve your cardiovascular health and core strength.
(Visit bouncefitbody.com to find classes near you)
9. Square eyes
Grace and Frankie
A hilarious, endearing series about navigating life and going through a journey of self-discovery as a mid-late 70-year-old divorcee. Once rivals, Grace and Frankie are forced to live together when both of their husbands leave them for one another. Will this unfortunate event pave the way for a beautiful friendship?
(Available to watch on Netflix)
10. Treat yourself
Nourishing hand oil by Tam Mason
With the onset of colder weather on its way, there is no better time to treat your hands to some extra TLC, with Tam Mason's nourishing hand oil. Packed with a luxurious blend of oils such as shea butter, rosehip, and kiwi seed, feel the delectable benefit of silky soft, nourished, and strengthened skin.
(£22 at tammason.co.uk)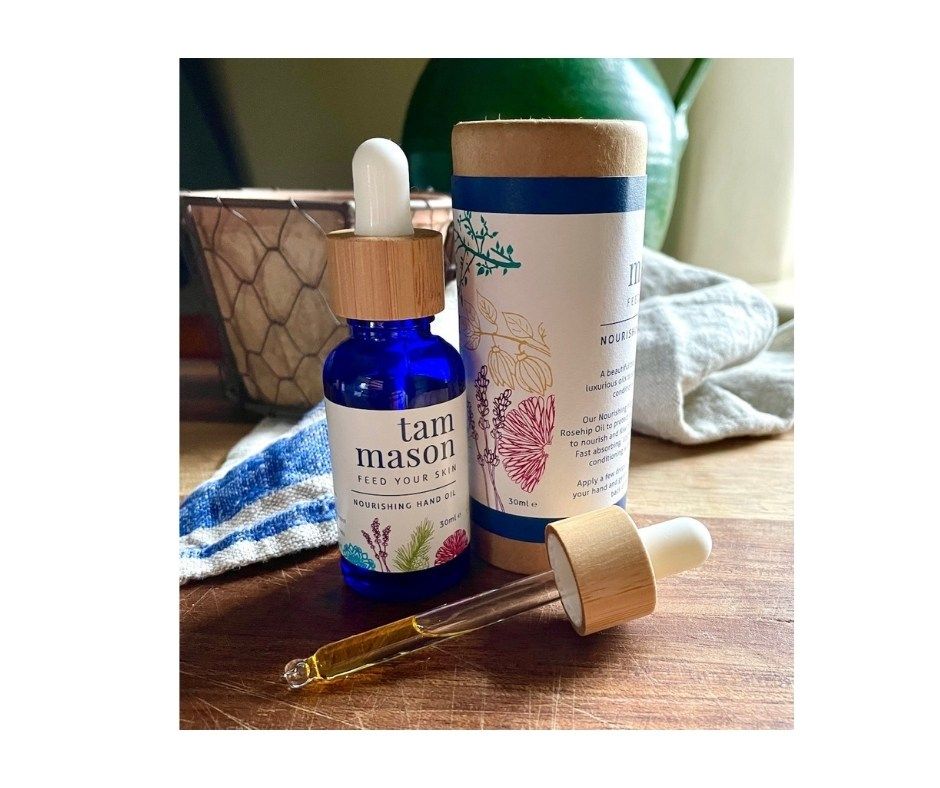 Image | tammason.co.uk
---