NEWS
Mental Health Foundation: 1 in 10 Children Have No One to Talk to in School When They are Worried or Sad
---
'Make It Count' campaign to ensure every child in the UK receives an education with mental health at its heart
New research commissioned by the Mental Health Foundation shows that more than one in 10 children aged between 10 and 15 say they have no-one to talk to or wouldn't talk to anyone in school if they feel worried or sad.
The foundation commissioned YouGov, which surveyed 1,323 schoolchildren in Britain, revealing a growing crisis in children and young people's mental health. The children's feelings of being worried or sad were also shown to affect their wellbeing and behaviour.
Nearly four in 10 (38%) said that it caused them difficulty with going to sleep.
More than a quarter (27%) said they got into fights or arguments.
More than one in four (26%) said that it caused them to struggle to do their homework.
More than one in four (27%) didn't want to be around others.
The survey provides further evidence of a growing crisis in children's mental health, Dr Antonis Kousoulis, Associate Director at the Mental Health Foundation said: "Nearly half a million children in the country have no one to speak to at school when they are experiencing feelings of sadness or worry. That is plainly unacceptable.
"We believe that many mental health problems are preventable, but for prevention to work for children, changes need to take place in our schools, from primary level upwards. This is why we are campaigning for mental health to have much greater priority in our children's education.
"We know there are many schools that are doing excellent things in this area, often in difficult circumstances, but this needs to keep improving and be consistent in all schools. If we are not tackling mental health problems early, then we risk failing the next generation right at the start of their lives."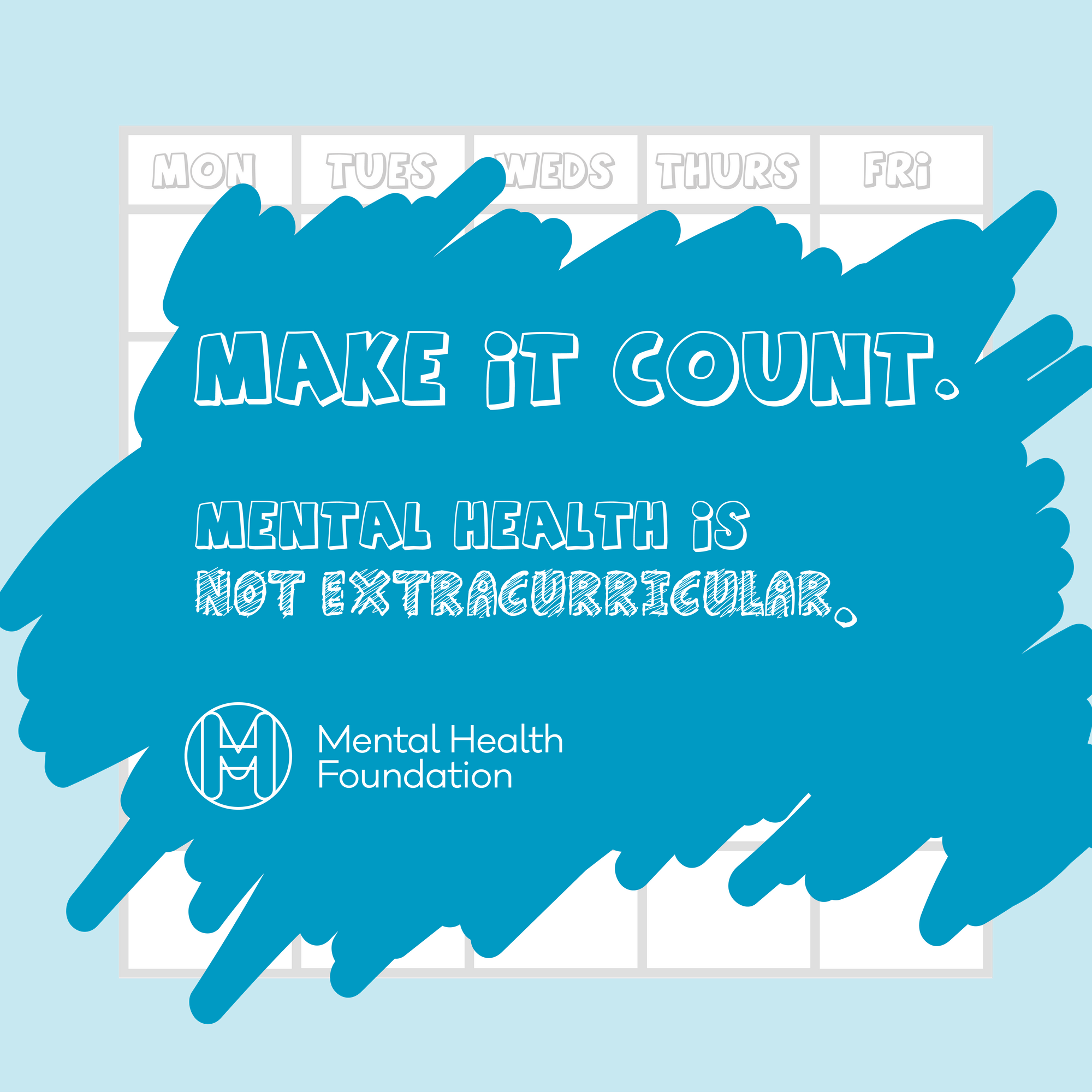 The Mental Health Foundation is encouraging government and schools to help Make it Count by:
Measurement: Let's help school leaders understand what works by introducing a mental wellbeing measure in schools.
Training: Let's give teachers the knowledge and confidence to make schools mentally healthy places by guaranteeing at least one day's training a year on learning about children's mental health.
Education: Let's guarantee all school children a minimum of one hour a week of the new Health Education curriculum, focused on how to stay mentally well and seek help, delivered by well-trained teachers.
Peer education: Let's help young people support one another and break down the stigma often associated with mental health by introducing a peer-led mental health programme in every school.
Expert support: Let's provide independent counsellors in every school to help give pupils the timely support they need.
Sign the Make it Count petition or join the conversation using #MakeItCount.
---
Photo by Kiana Bosman on Unsplash.