Happiful is proud to be a B Corporation
It's no secret that here at Happiful, our mission is to create a healthier, happier and more sustainable society and to challenge the stigma around mental health. And, we're sticklers for practising what we publish
We've known about B Corps (Better Corporations) for some time and we always knew we'd want to work towards achieving the accreditation. So, we were incredibly proud when Happiful became a certified B Corp in 2019.
What does it mean to be a B Corp™?
B Corporations are a growing group of companies who are reinventing business, by pursuing purpose as well as profit. It means we've been certified by the wonderful people at B Lab UK as having met rigorous social and environmental standards which represent our commitment to making the world a better place.
It's the gold standard in social and environmental performance – and it's not easy to become a B Corp, there are currently only around 200 approved B Corps in the UK.
What does being a B Corp mean to Happiful?
What unites all B Corps is the belief that business success is about more than just profits. It's about helping to create a society that enjoys shared and durable prosperity. And we couldn't imagine striving to be anything but a B Corp.
Here, we outline how achieving the B Corp accreditation aligns with our company values and mission statement.
We see the link between passion and happiness

We strongly believe that a happy business is grown from a happy team. We spend most of our waking lives at work – it's a big part of who we are as individuals. So, it's important that however we choose to earn a living, we're enjoying what we do.
That's exactly how Happiful was born – from the passion of two sisters, Emma and Aimi. They wanted to help people looking for local support for their mental health and wellbeing, so they founded Counselling Directory in 2005.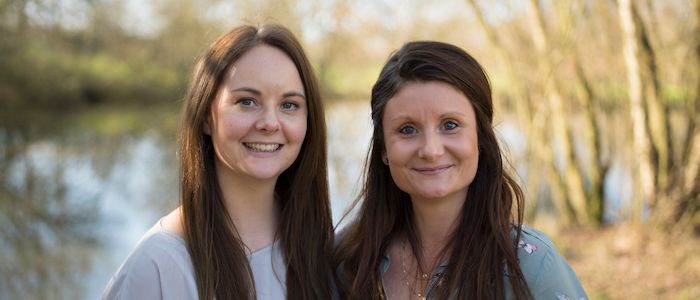 Nearly 15 years on from that first idea to help others, we're still just as passionate about helping people. We've since grown to four more wellness directories, connecting people with qualified life coaches, hypnotherapists, nutritionists and complementary therapists, and we've created Happiful magazine – the magazine devoted to mental health.
We're dedicated to sharing the stories, experiences and support available for the whole of our society and our values are at the core of everything we write and do; everyone that works for the brand acts as an ambassador. If we're not passionate about our work, neither will our readers be.
We make mental health a priority for the right reasons
Workplace wellness is a critical aspect of a successful business; ensuring a high level of wellbeing is an incredibly important aspect of staff productivity. But, true workplace wellbeing is about more than efficiency or reducing sick days – for us, it's about incorporating mental health into our conversations with colleagues every day.
At Happiful, we have an open culture where we encourage every member of our team to talk openly about their mental wellbeing and to feel comfortable doing so. We've signed the Time To Change Employer Pledge to demonstrate our commitment to change how we think and act about mental health in the workplace and to make sure that our employees who are facing these problems feel supported.
We've also invested in Mental Health First Aid training for our staff and have a team of Wellness Ambassadors, working on initiatives such as morning meditation sessions and inclusive social activities. We believe that everyone who works for Happiful should have access to tools that allow them to de-stress during the working week.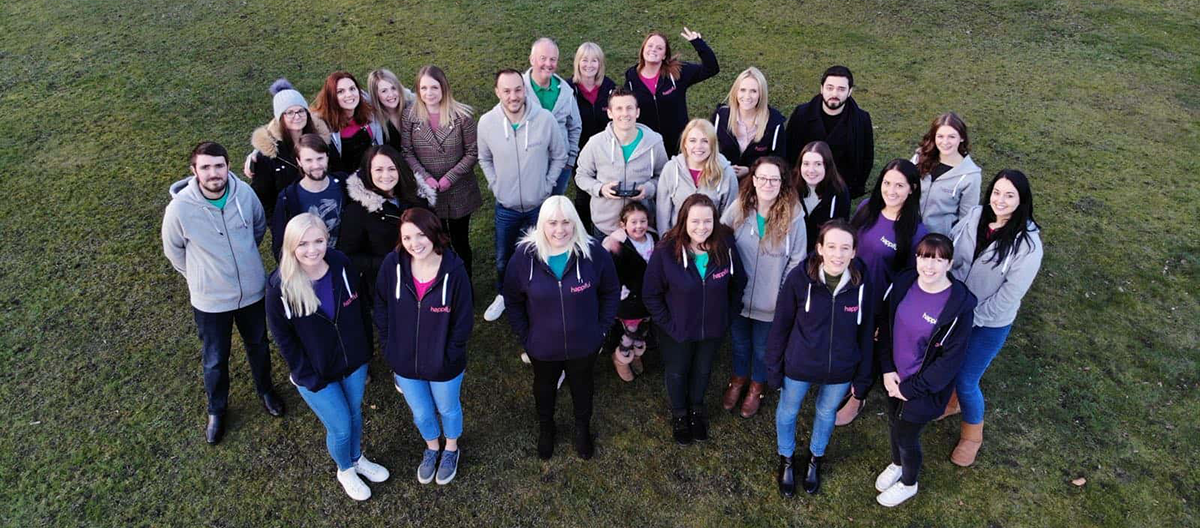 We give a little – to get a lot
Happiful was born from people wanting to help others and from strong family values. We want to embody our mission within our culture, by offering all our employees – should they need it – the opportunity to access private therapies and business healthcare insurance.
We treat each other (including our customers and readers) with the same values as we'd treat our family with. We get the best from each other that way – and this helps us to produce the highest quality content. In fact, our magazine has twice been nominated in Mind's Best Publication at their annual Media Awards. We do all we can to combat the stigma of mental health in the media so, for us, that's high praise indeed.
We're dedicated to our customers
We recognise that a large part of our success as a business is on account of our wonderful customers – our 21,000 strong network of wellness professionals, who share our passion for making the world a happier, healthier place. We strive to provide these customers with the service we believe they deserve.
Customer happiness is the main focus of our Customer Service team who strive to go above and beyond for our members. And you don't have to take our word for it – we are regularly recognised in NiceReply's Customer Happiness Awards for the service we provide our customers.
We aim for a positive influence on the world around us
We want to minimise our impact on the environment, which is why we have our eco-pledge. Our magazine is FSC certified and, for every tree used to print Happiful magazine, we will make sure that two are planted in its place. We also offset our carbon footprint through environmental schemes that fund projects to reduce emissions through energy efficiency and renewables around the world, reducing global carbon emissions on our behalf.
But it's not just the environmental impact of the business that counts – we can look a little closer to home than that. We've also partnered with the Community Matters Partnership Project (CMPP) to help support people in our local community. To celebrate our partnership, we offer volunteering opportunities for all our staff – a chance to get out and make a difference in the local community.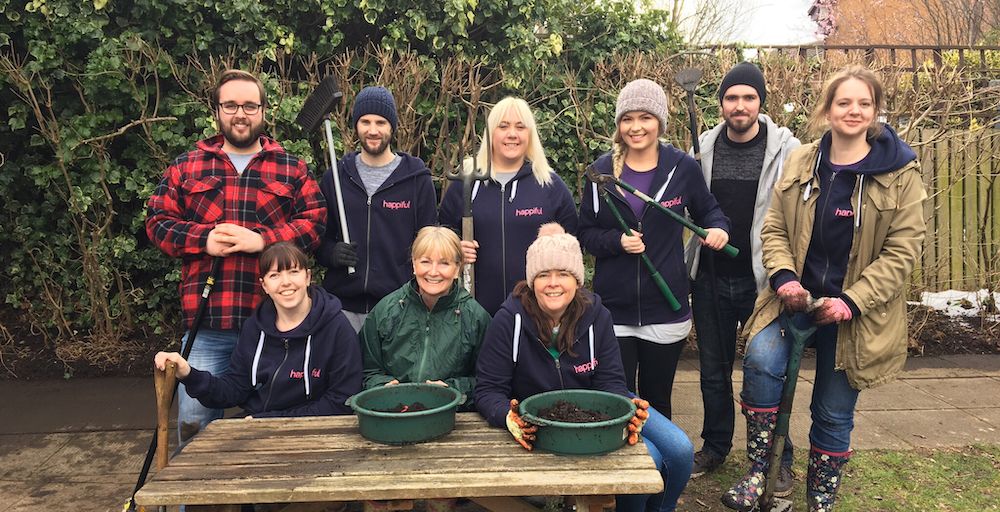 ---
We want to break down barriers to mental health support, which is why our digital magazine has always been completely free to subscribe to, and by buying a print edition of our magazine, you are supporting us in this mission.
We're just at the beginning of our B Corp journey, and although we've been recognised as a market leader, we'll continue to look for more ways to support our staff, help others, and help make a change in our world.